"And they devoted themselves to the apostles' teaching and the fellowship, to the breaking of bread and the prayers."
The Legacy Church of Christ YoPro Ministry has purposed itself to create intentional relationships with one another and with Christ through the avenues of enriching spiritual opportunities, service to God through our church and our community, involvement opportunities for our ministry to grow personally and evangelistic outreach to bring others into a relationship with God.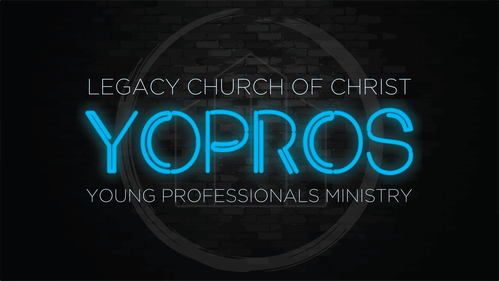 We meet every Sunday morning upstairs in Hall C at 9:40am. This is a great time where we pour over God's word and how it applies to our every day lives.
Every Wednesday evening we gather at the Church House, look for the driveway behind Legacy. Come join us as we strive to grow spiritually and fellowship with one another. Plan to stick around after! (we normally go to Chick-Fil-A after class)
We'd love to hear from you. Fill out the form below to get started.