We understand that everyone is at a different place with what's going on in the world right now, which is why we want to meet you where you are. On Sunday mornings at 9:15am in our Amphitheater we have a family worship time where we spend time in worship and with a lesson on a level our kids can engage in. Every Wednesday night at 6pm we will also have our Family Experience or FX for short. This is a time for the whole family (nursery not provided but cry room available) to come together and learn about God. Still curious? Check out more info below. If you're not comfortable gathering in person just yet, we totally understand that and have you covered as well! We are continuing to offer our online lessons and resources, and will be adding our Small Group Leader Guides to the resources so you can lead your family right from home. We're ready when you're ready!
Join us every Wednesday at 6pm in our Worship Center for FX! We think what we do at church is important, but we think what you do at home is even more important and we want to help. Our goal for FX is to provide a space for you and your family to laugh, worship, ask questions, be silly, play games and grow closer together as a family and in your faith. We pray that conversations won't stop when you leave but will continue throughout the week until we see you again. We do want to make sure this is a safe space for everyone, so we ask that you please wear a mask at least when walking around and to sit as a family socially distanced from others.
Love God. Love Others. Do Stuff.
Matthew 22:37-40 / 1 John 3:18
Legacy Kids partners with families to help grow disciples through teaching the Word, authentic relationships, and creating memorable experiences. We believe it is important for every child to walk away knowing they are loved by their Creator and called to share that love with everyone they meet through their actions. For more information or if you have any questions please contact Lexi Bridges or Erica Valerio below!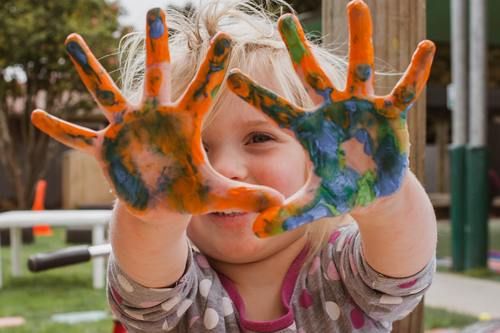 Circle of Friends is a Christian Mother's Day Out Preschool program that meets 2 days per week at Legacy Church of Christ. We focus not only on preparing your child for elementary school, but also on teaching them to be kind, caring, compassionate individuals by showing them God's love. At Circle of Friends, it's not just about what you know, it's also about who you are!